Retail ERP Software in Chennai
Retail Enterprise Resource Planning Software is a vital tool for retailers which can effectively manage their business. The excellent management here speaks of the tracking of inventory in a business and customer data with respect to the current business trends. These loads of specific information aid retailers in making crucial decisions for the Growth of the business. Timely decisions can lead to smoothening of operations. Inculcating better conclusions could lead to the ultimate saving of money and time. With the best updated ERP software, retailers can able to access real-time data that includes customers' likings and demands in the market, automation of processes, and taking control over the respective operations. This article discusses the retail ERP software advantages, how it helps your business grow, and why to choose ecBill as your service provider for this ERP software.
Why is ecBill Retail ERP Vital for your Businesses?
In today's competitive and emerging world, it is necessary for every retailer to have Retail Enterprise Resource Planning Software to achieve tremendous Growth. The ecBill ERP software allows retailers to access various features for powerful business management. Some of the essential features include the tracking of inventory, and supply chain management, which could lead to streamlining operations and improving the quality of service. The ecBill ERP software opens an option for greater visibility for the retailers about the pricing, promotions, sales, and merchandising activities of the products and services of the company. The effects of these valuable characteristics could have an unavoidable positive impact on taking important decisions and customer satisfaction.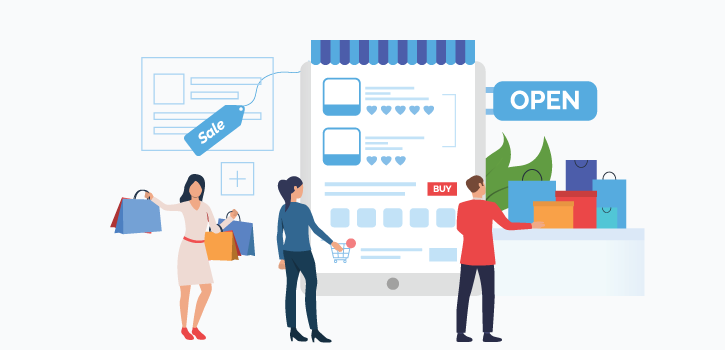 Managing the Growth of your company with ecBill Retail ERP Software
In the presence of the ecBill Retail Enterprise Resource Planning Software, management of the business becomes comfortable and precise. Retailers could streamline their operations, automate the process flow, and thereby achieve increased profits. Some of the pros of having ecBill ERP software in a company are listed below.
The ecBill Retail Enterprise Resource Planning software could help in the reduction of costs through the automation of complex tasks such as product receiving, invoicing, and processing of orders.
The demands of real-time customers vary at any time based on various factors. So, at such times, it is necessary to have the real-time inventory data of the respective company to meet the customers' demands more quickly and in an efficient manner.
ecBill ERP software also acts as a key for retailers to manage their multiple branches from a centralized location. It eliminates the extra costs of traveling and the investment of time on a narrow task.
The various advantages of ecBill ERP software permit retailers to move their business toward the peak of their periodical targets irrespective of management problems.
Why choose ecBill for Retail ERP Software?
ecBill's ERP software is one of the best retail ERP software in India. With over 20 years in the business, ecBill have created software solutions that are customized to fit your exact needs and are so easy to use that your employees will start using them effectively from day to day. When provided with regular training and technical support, the retail ERP software is the only retail software you will need to run your business. Request a demo today of how we can get you customized solutions for your specific business needs!