Retail Billing Software Chennai
Retail Features
Take your retail business online in less than a week.
Book a demo. Tell us about your business. Get a plan to take your business online.
Complete retail software solution to manage your business.
Easy to set up

Easy to learn

Easy to use

POS
For fast, reliable, and accurate billing

Customer Retail
For accurate and highly responsive software

Support
Fast resolution, dedicated support, with no hassles

GST
Be compliant with accurate GST

MIS
Get real-time, reliable information in one place

Account
One stop, secure, up-to-date account information
Retail billing software is a must for all kinds of enterprises. Not only do they need it to keep track of their expenses, but also to manage customer relations and improve efficiency. Retail billing software is designed to make the process of billing customers as simple as possible and help organizations save time and money. This software can help retailers keep track of their sales and expenses, which can save them a lot of time and money. Retailers who use billing software find it easy to manage their finances and keep track of their business.
Boost up your business by using the best retail billing software in Chennai:
Enterprises that use software to manage their billing and invoices have many benefits to boost their business.
These systems can help retailers keep better track of their spending and expenses, which can lead to more efficient budgeting and improved financial management.
Using automated billing software can help retailers automate their customer service processes, making it easier for them to respond quickly to customer inquiries and complaints.
Billing software can help retailers identify potential marketing opportunities by tracking the sales items that generate the most revenue.
This software can help track inventory and minimize expenses, automate payments, and improve customer service.
ECbill billing software creates an easy way for retailers to track sales and income, helping them make informed decisions about future business operations.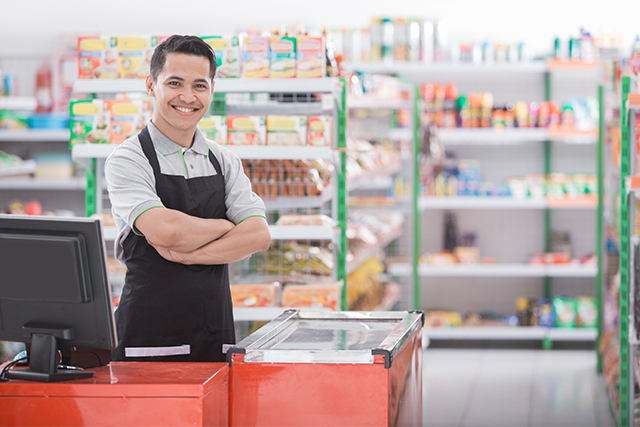 Use of billing software for retail shops:
Chennai city is home to different types and sizes of shops, and several large shopping malls, which often require different types of billing software to be operated properly. Retail billing in metropolitan cities like Chennai is a very complex and time-consuming process that requires the use of specialized software. Billing specialists are often employed by mall operators to keep track of customer transactions and ensure that all charges are accurate.
Retail billing in Chennai is a complex process that needs to be followed meticulously to ensure proper and accurate accounting. Shop owners need to keep meticulous records of every sale made, as well as the relevant invoices and documents related to the purchase. In order to receive payments from customers, shop owners need to maintain detailed accounts of their sales totals and expenses. They also need to keep track of any refunds or credits that are issued so that they can correctly reflect those amounts on their books.
If you are someone into the retail industry or any industry that handles the GST billing software in Chennai and inventory management, we are glad to inform you that you have reached the right place and at the right time. We give you the ease of running your business on your phone, tab, laptop, or desktop.
ECbill is the best and budget-friendly retail billing software in Chennai:
In business, there is no denying the power of automation. From the simple task of keeping track of expenses to more strategic endeavors such as forecasting sales and marketing efforts, using billing software can save tons of time and energy. When it comes to billing and accounting, many businesses find that the best solution is to use retail billing software.
We provide the best budget-friendly retail billing software to help your businesses save money by automating the billing process and tracking spending. These programs provide easy-to-use tools for tracking expenses and managing budgets, and they often have features such as automatic bill generation and invoicing. And also offer easy-to-use interfaces and are highly customizable, making them perfect for all sizes of businesses.
Why choose ECBill billing Software for your business or shop?
ECbill is popular billing software that is used by businesses all over Tamil Nadu.
It is the leading e-payment processing software for businesses of all sizes.
It's easy to use and affordable, making it a great choice for small businesses and entrepreneurs.
With ECbill, you can easily process payments online, accept credit card payments, and send invoices.
You can also manage your finances in one place to track your spending and stay organized. ECbill makes it easy for businesses to manage their billing and invoicing processes, and it offers a variety of features that can help businesses save time and money.
Ease of use: ECbill was designed with ease of use in mind, so business owners can quickly and easily manage their billing and invoicing processes.
Flexibility: With ECbill, businesses can customize their billing process to fit their own needs.
Provides customers with an online portal through which to view, manage and pay their bills.
This software automates the billing process by sending invoices automatically to customers' email addresses and collecting payments through online banking or credit/debit cards.
It also offers detailed reports on customer spending trends so businesses can make better decisions about where to allocate resources.